Hi. (please excuse and ignore the chubs on the right side of my hips, it's too difficult to photoshop fml)
I'm sorry I haven't been blogging much, you would've thought since I've been back from my trip for more than a few weeks now I would have more than 1 travel post up. You know, with me being super excited about the trip and going on about how much I have to share. (I do.) But besides being ridiculously busy (aren't we all?) I've also been desperately S-I-C-K.
Coughing so frequently and hard I threw up in my own mouth, reduced to shivering in my bed the whole day long due to hot and cold fevers. My nose just won't stop running and my whole body feels like shit. Omg it's the disease season isn't it?
The weather has been so unkind. It's hot and humid then it rains then it doesn't, then it does…. I've been sick for over a week now and in this past 30 days alone I have been sick probably more than 20.
So yeah, I really do want to get my posts done but every time you have a reason to blog, life gives you 10 more not to. I swear. Fingers crossed I get better realllll soon because I have a lot of work ahead of me!
With that aside…
I've noticed quite a few people re-posting my images online without any credit back to me.
So, as I'm just about to post up a bunch pictures of pretty & yummy cakes I've painstakingly handcrafted from scratch, here's a gentle reminder to my readers. I have no qualms with you posting my pictures anywhere, on your blog, facebook, tumblr etc.. as long as you DO credit back to this site, http://shiberty.com or http://shibertys.blogspot.com
Feel free to share my stuff, but have some conscience. If you like the art, credit the artist.
All cakes & cupcakes in the following post are lovingly made by Shiberty's Sweets!!! Visit our website for more pictures and information on ordering from us.

Just did this one earlier this afternoon. Red velvet cake coated with chocolate buttercream, done for a girl who's mummy loves purple pansies!
This is the last red velvet cake we will be doing. I've axed some flavours from our recipe list that weren't as good as the others, and added in a brand new one! The current new flavour is LYCHEE.

If you love lychee, you'll love our lychee cake because it is really fragrant!
The other flavour I axed was coconut. After more than half a year, NOBODY has ordered coconut, not even once. How sad lol. I was under the impression people like coconut-flavored stuff especially for the older folks? Meh anyway I'll be bringing in new flavours again soon, any suggestions on what you'd like to see? Orange? Lime?
Lychee was our most requested one previously, so ta-dah!!! It is here!
Marvel cupcakes for the comic fans!!! Did you know batman was originally blue?
The hulk. I don't like him but all of my geek guy friends think he's awesome. He's so ugly…. there IS such a thing as too much muscle!
Came up with this design for a sweet girl who said she loved unicorns, the color pink, stars and all things whimsical. ♥
It's so sweet and pink it's like a birthday cake fit for jigglypuff
Doesn't she remind you of My Little Pony? We named her Star… because of all the stars on the cake. *crickets*
Can't read my, can't read my, no he can't read my poker face…
Roulette cake! I think we've done almost every kind of gambling cake.
Gambling chips, cards, dices, mahjong, roulette, even baccarat…
For a Make Up Forever Artist!
That lipstick was almost a replica of one of my M.A.C lippies!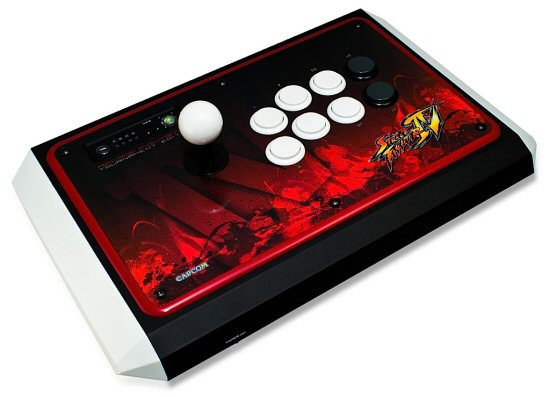 (the real thing)
For all you geeks out there – what could be better than a Street Fighter console cake?!
Answer: A Street Fighter Console Cake that comes with a matching set of cupcakes of course.
AWWW they look like little babies lol @ akuma

Domo is very yummy.
Now you don't have to think what to get your bf / gf on your upcoming anniversary / monthsary.
Have a break, have a kit kat!…. cake. (and yes, kit kats do come in square packaging!)
Ever since we've posted our first 3d car cake on our website, we've gotten requests for all sorts of cars! Like this Audi…
And this Ferrari!
.
.
.
.
.
.
.
The last set of cupcakes featured is a really special order!
You might remember this post where I did "20 fun facts about me."
Fact number 15 was: "My current favourite blog is http://storyofbing.com. She writes well, easy on the eyes, talks frankly about traveling, cooking, photography, life, love and random thoughts… everything I love to indulge in!"
AND GUESS WHAT….. I GOT TO MEET BING!!!!!!

IN DA FLESH!!!!!!1111 :DDDD
Awesome pictures credit to Bing
Check it out. Bing and I. *fans self rapidly*
Ok the story goes like this.
I was browsing through her blog as per usual… I love that she updates so often, I can go every 2 days and there's almost guaranteed an update! ….*guilty face*
Anyway I saw her post about a certain cupcake store she tried cupcakes from that she didn't QUITE appreciate because they weren't "homemade" and "authentic" tasting. Cupcakes you buy outside have a "metallic" aftertaste, as Bing says, and she hates that. She thought their cupcakes were still pretty and decent however, and gave them a pretty high rating.
So when I read their post I was all like
!!!!!!!! I CAN DO BETTER. YES, I CAN.
LOL. That was the first thought that popped into my head. I thought to myself, "If she thinks their plainly frosted cupcakes look good, I'm gonna blow her mind!"
So I decided to email her and offer her to try out our cupcakes… Lucky for me she was visiting Singapore soon (she currently lives in South Africa) and she kindly agreed, and I got to meet her soon-ish after to pass her some customized cupcakes!!!
She did a very very very very nice review for Shiberty's Sweets (GRINNED LIKE CRAZY WHEN I SAW IT) which you can read HERE.
I know Bing would not be the type to compliment something excessively if she didn't actually like it, so it made me feel all that much better knowing her praises were genuine!
When I asked her what design she wanted on her cupcakes, she mentioned she loves photography, her favourite animal is the giraffe and she is a hopeless romantic. Oh and also that she likes Milo.
Even though we don't have Milo in our usual recipe list, I created a new recipe for her! Hope it was ok, twas my first time attempting it :3
Photography + hopeless romantic? Check…
Personalization? Check!
Funky looking giraffes? Check!!!
This is her complete set! Obviously, I fail at giraffes, lol. But overall I think I did good. It meant a lot for me to receive her approval because I look up to her and her food on her blog always looks amazing wtf. I've tried her recipes before and they're good, in a way I wanted to give back.
Bing / Karen devouring an oreo cupcake with Butterscotch frosting!
Meeting Bing in real life for the first time was similar to meeting Wendy aka Xiaxue for the first time. I was all like… WOAH! This person is real, dude!!!!
I kinda want to pinch them in the flesh, but that'd be kinda rude hurhur. Seeing them up close, sometimes I just stare into space when they're talking to me. Even after seeing Wendy for a lot of times, sometimes a voice in my head goes, "Oi, xiaxue.blogspot.com talking to you leh. Sure not? This is weird. Eh stop fa dai-ing! (daydreaming)" LOL then I'd snap back to reality.
Happy day!
Luckily for me Wendy and Bing were both incredibly nice to me (so I don't have a phobia of meeting other bloggers irl omg that would be awful), it's a good feeling when you have inkling this person would turn out to be nice and that you two would get along and you DO! I had a good afternoon chatting with Bing and her friend over coffee! We talked about blogging, motherfood (don't ask me why I'm interested in that when I'm 19 lol), relationships, and everything under the sun.
So if you're too lazy to click on the link I provided earlier on, here's what Bing had to say about our cupcakes…
Storyofbing.com on Shiberty's Sweets:
"It's screaming love.. and heart.. and soul.. seriously, Milo flavoured cupcakes with a camera on top.. giraffe faces (my fave animal).. and hearts and roses coz of the romantic I obviously am. I was so moved.
Jessica's cupcakes are au naturel with no additives in them. How you tell is from the taste (no chemical after taste) and the tell tale sign of a natural uneven texture of the cake. Cakes that have emulsifiers like lecithin added have a uniform crumb texture.
The cupcakes were delicious and really one of the softest, moistest ones I've ever had. They were so light that I thought they were baked with cooking oil. But no, it's all good wholesome butter. Yummmm…
I would have preferred a stiffer frosting because I like my frosting SWEET. The best part about Jessica's cupcakes is that she bakes every single one by hand and can customise to suit all needs. So she'll definitely make my next cupcake with a stiffer frosting.
Shiok! But don't just take my word for it.. ask my gal and nieces.. =)"
*end*
Omg they are so cute with their lil thumbs up haha.
Can you believe that all happened!!!!!!!!!!!!!!!!
I'm so thankful for the opportunities blogging has given me. I may not be a professional or famous or big time blogger but you wouldn't believe how many places I got to visit, things I got to experience and amazing people I had the blessing to meet because of this blog.
It is humbling. :')
Without my blog I am convinced Shiberty's Sweets wouldn't be where it is today. Having talent alone is useless, you need a platform to express it and thankfully I've got that little advantage.
.
.
.
.
.
.
.
.
.
.
.

Disclaimer:
The following vain camho pictures have no real reason to be part of this post. Lol just feel like posting coz I feel like my face has been MIA on this blog for a little too long.
Here I am… blemishes and all. :3
(Y) to this sweater top I got from Topshop. I'm sitting and waiting for Fidelis to arrive at this blogger event we attended that I'm not really interested in blogging about so I'd just post vain pix from it.
A meh cupcake, I haven't eaten cupcakes from another place that has won me over yet. Lol yes I very obnoxious.
You know at public places… and you're waiting alone, what's the first thing you do? If you're shameless, you will whip out your phone and pretend to be texting someone that doesn't exist.
If you're REALLY shameless, you will just sit there taking pictures of yourself instead of mingling with the PR people like you're meant to be. Sigh what to do #bornthisway
Andddd my gf arrives!


GOOD SUNLIGHT for pix or what?!
I miss you! WHY don't you meet me more often? -angry face-
In Fidelis' car. I really, really like friends that drive. A lot. You would be my BFF.

End of narcissism.
Enjoy your weekend.