I am soooo wanting a holiday right now!

Not that I'm particularly stressed at the moment or anything, but well, holidays are nice anytime right?
I don't mind even if it's just a short getaway, alot of memories and happiness can be derived from that 2-3 days!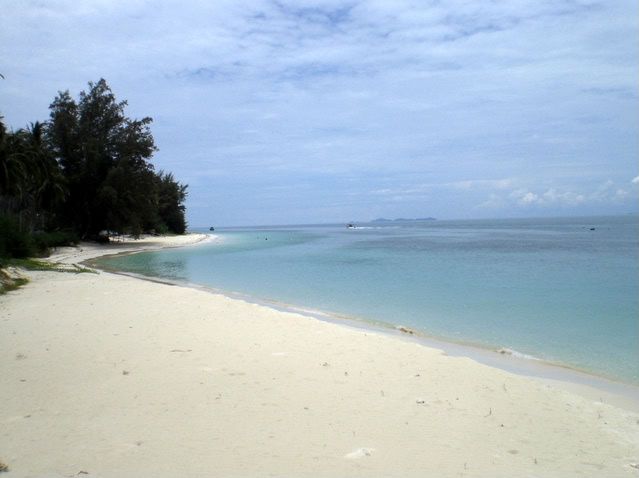 Looking at this picture I took last year in Pulau Besar just makes me soooo nostalgic!
Aww this picture is so sweet and cute especially with our matching transition lenses LOL.
I miss the sandy shores and clear blue waters..

The other time I went to Sentosa for My Exclusive Match's shoot, I was really really REALLY grossed out by the beaches/waters we have here in Singapore =(


…Which is why I'm really happy to announce that…
.
.
.
.
.
.

I'm going to Australia on 20th March!!!!
Hahaha everytime I go holiday like must announce. Very happy ma!
I can't wait to visit Margaret River again omgomgomgomg

We stayed at Bunker's Bay the previous time…
One of the most serene and beautiful place I have ever stayed in!
Heheh.. Drew this in the sand.
The sand there was really clean, soft and cold and fine… much unlike Sentosa's, erm, dirt?
Took this picture with my lousy HP cam last time.
Didn't take much pics cos I didn't have a camera back then, but now I have 2 cameras so rest assured I'll take sooooooo many pictures!
The horizon seemed endless… and the sky was like in shades of blue, orange, pink etc.
Maybe I was just dreaming but I felt like I was in paradise
It was kind like Pulau Besar, there was nobody in sight and you had the entire beach to yourself. I count myself pretty lucky for that,
because it's very nice and romantic to have the whole place to yourself!
The other time when I was there, I wished James could have been there with me…
.
.
.

And now my wish came true!!

JAMES IS GOING TO AUSTRALIA WITH ME!!!!
OMG I AM SOOOOOOOOOO EFFING EXCITED.
We've gone on holidays together, but only to places like M'sia etc.
Plus, he's never been to angmoh countries like Europe or USA or Aus so he's really excited to come with me too!
I think he'll love it there.
Everyone's really nice and friendly, especially Perth – the people there are really polite and it's such a nice quiet town.
I loved car rides in Perth cos the scenery was just breathtaking…
Ok I am very very excited as I'm typing this cos we're gonna stay at beautiful places, have good food and have lots of fun!
I had THE BEST INDIAN FOOD in Perth… It was seriously so good.
Ok ok I could go on rambling FOREVER about how happy I am and yada yada..
But I think I'll just save all the excitement for the post when I get back from Aus ok!!!!!!
I can't believe I'm going to Aussie with James omggggggggggggggggggggg.
Could I ask for anything more? Nothing beats going on holiday with your mother AND boyfriend!
I know it sounds weird like your mum and bf…
But my mum's different from normal mummies, she's uber gorgeous (besides the point) and VERY COOL!
She's allowing me and James to have a few days to ourselves… and I plan to have a photoshoot there.
Omgomgomg I can't wait. What sort of shoots should I have??!?!
I wanted to go to Bali, but I guess I can save that trip-planning for when I get back from Aus ehehehehe.

Speaking of beautiful islands..

(super squinty eyes cos the sun was even stronger than sg's, OMG)

Here's me in Phuket January 2009!!!
I've never posted this pic up because I never got to completing my Legend Of The Seas post..
hahaha to the few people who kept chasing me to finish that trip post, here's the rest of it~
We stopped over at Phuket for a day…

I fell in love with Phuket immediately…

Even though it's so commercialized, it's still absolutely beautiful (besides the fact Patong beach is kinda overcrowded)
There were several beaches.. I think my favourite has to be Patong Beach hehe.
I saw people Jet Ski-ing and I was SO JEALOUS!!!!!
I kept whining and whining but didn't get the chance to do it.. What a waste, Phuket's stunning. I'd have a lot of fun zooming around in the waters~
We took a day tour and this awesome tour bus brought us all around Phuket…
I learnt quite a bit about their local culture, language and a lil bit about their island.
I never liked tours but this one was rather enjoyable!
Here's me at their famous cashew nut factory~ LOL @ my siao char boh hair
Cashew nuts being taken from shell one by one ever-so-painstakingly… and here we thought machines did all the tedious work. Apparently not.
We also visited this temple… I dunno what it's called leh.
LOL. Not much interest in religious stuff
We had to take off our shoes before entering the temple.. hahahaha reminds me of the two super cute indian boys in Slumdog Millionaire stealing shoes at the entrance of Taj Mahal!
At first I saw this buddha statue and I asked my brother, "omg.. why is the statue so flaky eh?!?! so old meh?"
And he looked at me with this -__- expression and told me that these tourists are actually pasting the gold flakes onto the statue..
Alamak. No wonder so flaky la.
They say this one very "ling" one.. a lot of peoples wishes came true.
I didn't make a wish though!
My brother with his ray bans in the tour bus~
Us having dinner at this beautiful open-air restaurant beside the beautiful beach with pretty lights!!!!
Without flash.. what a nice place to have dinner at eh?

I'd like to think Phuket is angmoh tourist' paradise..
Good food, beautiful and warm beaches, cheap thai merchandise that can bargain like mad~
Caught sight of this and immediately bought it LOL.

Super funny plz!!!!
I wear GUCCI PANTIES OK… *hao lian*
I'd probably never wear the bikini out unless just for laughs, but I'll wear the Gucci lingerie on the nights I need to feel "extra sexy and expensive" for a boost
One last picture of the beautiful place which was infested with thousands of mozzies (did I mention?)


Phuket by night~
Beautiful place… would love to go back there again
But for now I still wanna check out Bali, heard it's like Phuket but less people~ Woot!

I can't wait to do so many water sports!!!

For now I'm just gonna look forward to going to Aus!
xoxo,
Jess